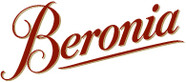 Beronia
---
ORIGIN: Spain
PRODUCT: Beronia Gran Reserva
Bodegas Beronia is quintessentially Rioja. Its wines are defined by the region and the soils in which the vines are grown, and its name linked to the history of the land where the winery is found. In the 3rd Century BC the area known as Rioja today was inhabited by a celtic tribe called the 'Berones'. They inhabited the towns of Tricio, Varea and Leiva, marking the limits of the Berones region, today La Rioja. The founding ethos of Beronia is strongly allied to the origins of La Rioja.
Beronia produces wine from almost 900 hectares of vineyards in prime Rioja Alta sites surrounding the winery The average age of these vines is 30 years, but a 50 hectares of more than 60 year old vines give superb intensity and richness of fruit character.
Rioja is characterised by hundreds of small, individually owned vineyard parcels. The long standing relationships between the winery and growers is nurtured to ensure that only the very best quality fruit is supplied. Beronia's winemaker, Matias Calleja, personally supervises the vineyards throughout the year, and carefully selects the best vineyard plots for each of his wines.
The vineyards surrounding the winery include pre-phylloxera vineyards of more than 100 years old, vineyards that were planted when the winery was constructed in 1973, more than 40 years ago and new vineyards planted in 2011.
Only a limited number of grape varieties are authorised to make Rioja's wines. More than 85% of Beronia's vineyards are planted with Tempranillo, the most traditional variety in Rioja, while the balance is made up of Graciano, Mazuelo, Garnacha and Viura.
Totally committed to protecting the environment, Beronia uses sustainable farming techniques and the most environmentally friendly techniques during the vinification process. Beronia produces an organic wine, 100% Tempranillo, using fruit sourced from vineyards which are registered to the CRAE guaranteeing organic viticulture Recycling by-products, purification of waste water, waste management, reduction of energy consumption and environmentally friendly packaging are also of great importance.
WEBSITE: http://www.beronia.com/en/