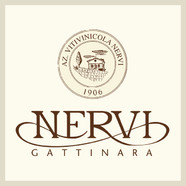 Nervi
---
ORIGIN: Italy
TYPE/VARIETAL: 100% Erbaluce
PRODUCT: Nervi Erbaluce di Caluso
Nervi is the oldest winery in the Gattinara DOCG area. It was founded by Luigi Nervi in 1906 and covers 28,5 hectares of Nebbiolo vines in the Casacce, Garavoglie, Molsino and Valferana vineyards. Our 13 hectar Molsino vineyard includes one of Piedmont's finest south facing amphitheatres and Valferana can be traced back to 1228 as the Val Florana vineyard in Gattinara's municipal deeds.
At the foothills of Monterosa, Europe's second highest mountain, the vines enjoy sunny days, cool nights, thermic breeze and good drainage in steep slopes. With plenty of volcanic gravel and high clay content in the soil, Nervi's vineyards are unique in an Italian oenological context. The mineral rich soil lends itself to producing elegant Nebbiolo wines of particular sapidity and longevity, a characteristic of Nervi´s Gattinara.
True to the area's tradition, Nervi prunes and harvests by hand and make fine red wine using large oak casks for both fermentation and aging. Our chief oenologist Enrico Fileppo ensures adherence to tradition. After four years apprenticeship in Nervi´s historic cellars, he joined as junior winemaker in 1984 and has stayed on ever since.
WEBSITE: https://www.nervicantine.it/