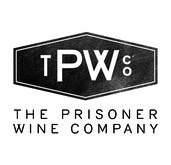 The Snitch
---
TYPE/VARIETAL: Chardonnay blended with a touch of Roussanne
PRODUCT: The Snitch
When creating our wines, we always look for fresh approaches to traditional varietals. For The Snitch, we combined Chardonnay from exceptional vineyards in warm Oak Knoll and cool-climate Carneros with just a touch of Roussanne. The result is bright and rich with an unexpected something special.
Fresh tropical fruit, apple, and pear on the nose. The palate offers richness balanced by bright acidity.
The Snitch is part of The Prisoner Wine Company family.
WEBSITE: https://www.theprisonerwinecompany.com/the-snitch
ADDITIONAL PRODUCTS:
The Prisoner (Zinfandel Blend)
Saldo (Zinfandel Blend)
Cuttings (Cabernet Sauvignon blend)
Thorn (Merlot blend)
Blindfold (Chardonnay-Rhone blend)
Derange (Red blend)
Back to Wines: US: California