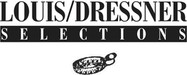 Sanguineto
---
ORIGIN: Tuscany
TYPE/VARIETAL: Malvasia Verde, Malvasia Bianco. Biancame, Trebbiano, Grechetto
PRODUCT: Sanguineto I.G.T Bianco Toscano
Poderi Sanguineto 1 & 2 is the family estate of Dora Forsoni in Montepulciano, the legendary hill town of southern Tuscany. Dora and her partner Patrizia Castiglioni continue to do all the work on the farm where Dora's father taught her from generations of knowledge how to tend the old vines of true Prugnolo Gentile, Mammolo, Canaiolo, Nero Toscano and Sangiovese and how to make the wine as it has been made for generations.
Dora has been working on the farm since 1968. Vines have always represented a small part of the 35 h property (4.7 h as of 2013), and up until 1997, the wine had always been sold indiscriminately in bulk. In 1996, while cleaning up some of her father's old belongings, Dora found one of the very few unmarked bottles he had kept for himself. While the vintage was unknown, it was most probably from the late 70's. More importantly, the wine was so good that it inspired Dora to start bottling independently.
There are no herbicides or pesticides used here. The fermentations are done using indigionus yeasts in either concrete vats or old botti of slavonian oak. The results are an exciting revelation of focused, clear terroir wines from a region most people associate with a forest of spoof.