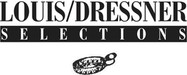 La Stoppa
---
PRODUCT: La Stoppa Macchiona Rosso
La Stoppa is a 50 hectare property located in North-West Emilia-Romagna. Founded in the late 19th century by a wealthy lawyer named Gian-Marco Ageno, the estate is currently run by Elena Pantaleoni and head vignaiolo Giulio Armani. 32 hectares of vines are planted in Barbera and Bornada for red, as well as a small amount of Malvasia Candia, Ortrugo and Trebianno for whites. Today, the wines produced from La Stoppa are typically Emilia, but this wasn't always the case...
Moving forward occasionally means taking a step back, and in 1996 Elena and Giulio decided to replant the entirety of their estate in Barbera and Bonarda. Interestingly, the prior owner had taken post-phylloxera re-planting as an opportunity to experiment with noble grapes from around the world which, among others, included Chardonnay, Sauvignon Blanc, Pinot Noir, Tokay and Pinot Gris. Elena's father purchased the estate in 1973, and for 20 years these varieties were vinified on their own. But after much reflection, it was decided that these grapes ripened too early and were not resistant enough to the region's hot climate. It was all Barbera and Bonarda from there.
The soils consist of heavy clay, and the estate has been worked organically since the early 90's (certified in 2008). A minimal intervention approach is taken in the cellar: the wines ferment off of their native yeasts and nothing is ever added or subtracted from the juice. Sulfur is never added during vinification, only in small doses at bottling. Because of the region's warm climate, Giulio prefers long skin contact to extract as much as possible. Stainless steel, concrete and wooden tanks are used for fermentation, and small and large oak barrels are used for aging.
WEBSITE: http://louisdressner.com/producers/Stoppa/
ADDITIONAL PRODUCTS:
La Stoppa Macchiona
La Stoppa Trebbiolo
La Stoppa Bianco
La Stoppa Malvasia Passito
Back to Wines: Italy