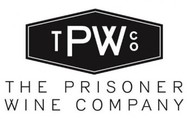 Thorn
---
ORIGIN: US: California
TYPE/VARIETAL: Merlot Blend
PRODUCT: Thorn
While working with their growers, they came across small vineyard lots of Merlot, which had managed to survive being replanted to Cabernet Sauvignon. Inspired to preserve these remaining Merlot lots and introduce their distinct style of Napa Valley Merlot, Thorn was created. The wine is a blend of Merlot, along with Syrah and Malbec. Deep purple in color, the wine releases aromas of black cherry with hints of cedar and pencil lead. Dense flavors of dark fruits and rich plum are framed by velvety tannins and an opulent, lingering finish.
Thorn is sourced from acclaimed vineyard sites throughout the Napa Valley. The family of small vineyards offers vines of varying ages and regionality, lending to the layers of character and complexity.
Thorn is part of The Prisoner Wine Company family.
WEBSITE: http://www.theprisonerwinecompany.com/thorn/#section-the-wine
ADDITIONAL PRODUCTS:
The Prisoner (Zinfandel blend)
Saldo (Zinfandel blend)
Blindfold (Chardonnay-Rhone blend)
Cuttings (Cabernet blend)
Back to Wines: US: California