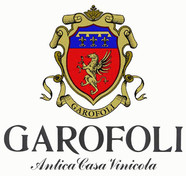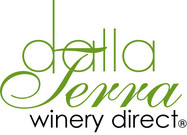 Garofoli
---
ORIGIN: Italy
TYPE/VARIETAL: Montepulciano & Sangiovese
PRODUCT: Garofoli Farnio Rosso Piceno
The Garofoli winery's history spans more than a century and it can be considered one of the oldest enterprises in its sector in Italy. More than 100 years ago, in 1871, Antonio Garofoli (1840-1913) was already engaged in making and selling the zone's wines. Antonio was a member of the entrepreneurial class that developed in the region after the unification of Italy following the battle of Castelfidardo (1860), when the Marches region was split off from the Papal States and annexed by the Kingdom of Italy. In the absence of industrial activity, agriculture was the sole sector where entrepreneurial capacity could develop.
The history of the Garofolis is a story of people and of a family that has been identified with winemaking for five generations now. The same philosophy has always guided the house: a constant updating of production techniques while respecting traditional and historic winemaking methods; attention to the evolution of the market and its requirements along with loyalty to the values of the special characteristics that the traditions of the territory have transmitted.
Great attention is given to the phases of harvesting and vinification, since the moment of its "birth" is considered crucial to a wine's life. The winery selects the most suitable positions in the vineyards and the best moment for harvesting to ensure that it will obtain the best base, depending upon the type of wine desired.
WEBSITE: http://www.garofolivini.it/eng/
ADDITIONAL PRODUCTS:
Garofoli Rosato Komaros
Garofoli Verdecchio Macrina
Garofoli Verdicchio Podium
Garofoli Piancarda Rosso Conero
Back to Wines: Italy