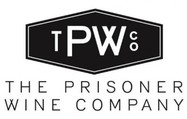 Blindfold
---
ORIGIN: US: California
TYPE/VARIETAL: Chardonnay & Rhone Blend
PRODUCT: Blindfold
Created to provide the perfect white wine companion to The Prisoner, Blindfold is bold and intriguing. In establishing their own spin on a white blend, winemaker Jen Beloz and her team sought out interesting Rhône and aromatic varietals that would nicely compliment a classic Chardonnay base. The result is a wine that is complex and delicious.
They partner with phenomenal growers who are dedicated to cultivating alternative varietals in their vineyards throughout Northern California
Blindford is part of The Prisoner Wine Company family.
WEBSITE: http://www.theprisonerwinecompany.com/blindfold/
ADDITIONAL PRODUCTS:
The Prisoner (Zinfandel Blend)
Saldo (Zinfandel Blend)
Cuttings (Cabernet Sauvignon blend)
Thorn (Merlot blend)
Back to Wines: US: California