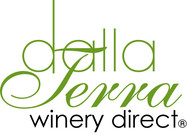 Centorri
---
ORIGIN: Italy
TYPE/VARIETAL: Moscato
PRODUCT: Centorri Moscato D'Pavia IGT
Centorri Moscato is produced by Eleanor Estate which was founded in the 1960's. Located in Castiglione Tinella (Asti) in Piedmont, the estate was originally just vineyards and the grapes were sold to a local Asti Spumante producers. in 2003 the estate started producing Moscato from vineyards in the province of Pavia. The estate now focuses their production on Moscato di Pavia, but the actual winery is still located in Castiglione Tinella.
Eleanor Estate is referred to as "the ladies of Moscato" because the estate is owned and managed by women. Eleanora Brangero, for whom the winery is named, manages the estate and is also the winemaker. The estate is run by three generations of women.
The province of Pavia is becoming more popular as a source for high-value Moscato. Centorri Moscato provides authentic, good quality, bright, competitively priced Moscato.
WEBSITE: http://www.dallaterra.com/producers/Centorri/