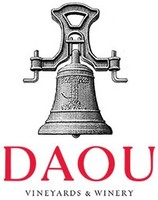 DAOU Vineyards
---
ORIGIN: US: California
TYPE/VARIETAL: Cabernet Sauvignon
PRODUCT: DAOU Paso Robles Cabernet Sauvignon
In the golden, oak-studded hills of Paso Robles' acclaimed west side, not far from William Randolph Hearst's magnificent castle, there is a man with a Homeric vision. His name is Daniel Daou and he is devoting his life and every imaginable resource to creating, first and foremost, a Cabernet Sauvignon that rivals the very best in the world.
Gracefully perched atop a stunning promontory at 2,200 feet, the DAOU Spanish Colonial style winery is embraced by a tangible serenity. Hawks wheel and bank while the all-day sun caresses close planted rows of lush, emerald green vines. The 100 percent calcareous soil makes no sound as it parses out nourishment and only a gentle breeze flows up through the Templeton Gap from the Pacific. The quiet is bewitching; you want to lay down roots here, just as the five-year-old vines have done. But the sense of peace belies the serious industry at work on this 200 acre estate. No effort is spared to create the luscious varietals and blends that flow from this limited production winery.
This kind of synergy happens rarely: superlative climate and terroir, super intensive vineyard culture, and cutting edge viticultural practice. You're more likely to find it in Bordeaux than Central California. Coupled with the infectious passion and gracious, family style hospitality of the Daou brothers, Georges and Daniel, the result is pure magic. The kind of magic that comes in a bottle.
Daniel and Georges Daou are committed to producing collectible, world-class Bordeaux style wines to rival those of the most respected appellations in the world. Their appreciation for quality wine was nurtured throughout childhood, in France, where their father enjoyed good wine with every meal. Daniel and Georges came to appreciate great wines as young adults, and their passion for the fruits of the vine has grown stronger with every passing year.
WEBSITE: http://www.daouvineyards.com/
ADDITIONAL PRODUCTS:
DAOU Cabernet Sauvignon Paso Robles
DAOU Chardonnay
DAOU Chemin de Fleurs
DAOU Petit Sirah
DAOU Reserve Cabernet Sauvignon
DAOU Reserve 1740
DAOU Estate Soul of a Lion
DAOU Forty Six Diamonds


SEE ALSO:
Pessimist
Back to Wines: US: California