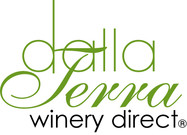 Tascante
---
ORIGIN: Italy
PRODUCT: Tascante Ghaia Nera
Mount Etna works its magic on anyone who knows it. The fascinating lie of the land, the abundance, the effects of successive lava streams and the age-old experience of the people who work this territory make it irresistible. Before establishing a foothold here, they studied the whole DOC zone in all its many aspects for more than a decade, experimenting with making wines from grapes sourced from all over. But it was the Nerello Mascalese variety which most impressed them. Grown on lava soil on the slopes of the volcano, Nerello has tannins and low anthocyonins reminiscent of Nebbiolo from the Langhe or Pinot Noir from Burgundy, and it shares their rich perfumes.
So they began their search, chatting to local smallholders, and quite by chance, they came across Tenuta Boccadorzo, which emerged from the landscape like a Mayan pyramid. Its six hectares are surrounded by drystone walls dating from the late 19th century. Dazzling sunlight drenches a series of interconnecting terraces. Not far away, concealed by a copse of chestnut and downy oak, a moss-covered gate led to a walled vineyard: Tenuta Sciaranova. It was harvest time. They plucked a handful of grapes and and it was love at first taste: the Tascante project was born.
These two land parcels or 'contradas' - totalling 21 hectares - are the star turns of a small but very special wine zone between the towns of Castiglione and Randazzo. Limited as it is, the area hosts a high concentration of producers; results are compared and contrasted immediately, generating healthy competition. The energy is palpable. As for the name, they tried playing with Tasca and Etna and came up with Tascante. In 2008, they had their first harvest.
WEBSITE: http://tascadalmerita.it/en/vini/tascante.php
ADDITIONAL PRODUCTS:
Tascante Capofaro Didyme
Tascante Capofaro Malvasia
Tascante Nerello Il Tascante
Tascante Buonora Carricante
Tascante Whitaker Grillo
Back to Wines: Italy