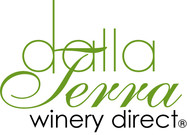 Adami
---
ORIGIN: Italy
PRODUCT: Adami Vigneto Giardino Prosecco
Solid roots of effort and tradition have given the life-blood to wines exuberant, and full of fruit. Following grandfather Abele and father Adriano, the youngest generation, Armando and Franco have brought to the house of Adami a refined technological approach to the art of producing some of the best spumante wines of the Valdobbiadene. The direct involvement in the success of their Prosecco production is demonstrated in Franco's current leadership of the Valdobbiadene Consorzio. This is how the family expresses the values of their land: sound work, respect for human relationships, a sense of hospitality and continuity between past and present. An estate, and above all, a family.
In 1920 Grandfather Abele purchased the "Giardino" vineyard (whose name "Zardini" dates to 1717) from Count Balbi-Valier. A southern facing amphitheatre with shallow calcareous soil, the Prosecco vines cling to chestnut stakes and it is here that the Adami's nurture the production of its greatest spumante that is recognized as Prosecco's first "Cru". A wine of legendary status for over eighty years and still the benchmark for Prosecco today.
WEBSITE: http://www.adamispumanti.it/
ADDITIONAL PRODUCTS:
Adami Bosco di Gica
Adami Col Credas
Adami Garbel
Adami Cartizze
Adami Prosecco "Sul Lievito"
Adami Extra Dry "Dei Casel"
Back to Wines: Italy