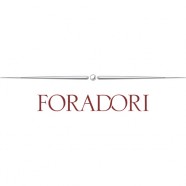 Foradori
---
ORIGIN: Italy
TYPE/VARIETAL: Teroldego
PRODUCT: Foradori Teroldego Rotaliano
A MESSAGE FROM FORADORI:
Today, Foradori is in constant evolution. After ten years of biodynamic preparations used in the vineyard and of constant attention to detail in the winery, we have started to perceive the value of our work. Our understanding and awareness of natural cycles have been refined over many years of learning: every new season opens new horizons, every day we learn and understand a little more. We have learned to pay attention, to grasp the subtle differences existing in nature and to preserve the true character of the grape in the expression of its land of origin. Our daily farming gestures are elevated to creative impulses: it is our duty and privilege to wake up every morning and to be free to work according to the message that the earth conveys to us in that moment. We work, surrounded by mountains, cultivating Teroldego on the alluvial soils of the Campo Rotaliano, Nosiola and Manzoni Bianco on the calcareous-clayey hills of Cognola. We are certified by ICEA and Demeter since 2009.
We harvest the grapes from vineyards covering 26 hectares - 80% of Teroldego, 15% of Manzoni Bianco and 5% of Nosiola - to produce an average of 160,000 bottles per year: 90,000 of Foradori, 20,000 of Granato, 20,000 of Fontanasanta Manzoni Bianco, 8,000 of Fontanasanta Nosiola and 10,000 for each of the old vineyards of Teroldego Sgarzon and Morei.
When a healthy farming method consents a grapevine to express itself in its entirety, the fruit that is born from it will be an expression of authenticity. The quality of the wine we produce will be apparent through its vitality. To preserve the vital forces of the original fruit throughout the transformation from grape into wine, evokes a perception of its birthplace in the wine as well as to whom drinks it; it enters in harmony with the food and creates a wholesome drink that gives a sense of well being. We do not intervene in the winery; nothing is added, but we guide the wine while paying attention to its needs. Thus, the wine keeps an expressive spontaneity and bears the personality of its intense and live raw material. In this way, we seem to bring into the wineglass the fragrance of the flowers from the mountain pastures, the minerality of the surrounding cliffs, the transparency of the mountain skies, the character of the people that live in these alpine valleys. It is our duty to convey with each bottle the character of the land of Trentino.
WEBSITE: http://www.elisabettaforadori.com
ADDITIONAL PRODUCTS:
Foradori Granato
Foradori Manzoni Bianco Fontanasanta
Foradori Nosiola Fontanasanta
Foradori Teroldego Morei
Foradori Teroldego Sgarzon
Foradori Pinot Grigio Fuoripista
Foradori Lezer
Back to Wines: Italy