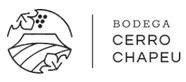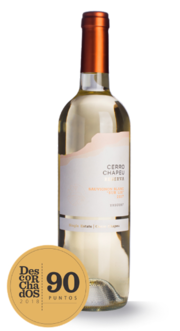 Bodega Cerro Chapeu
---
ORIGIN: Uruguay
TYPE/VARIETAL: Sauvignon Blanc
PRODUCT: Cerro Chapeu Sauvignon Blanc Sur Lie
Enjoy a unique and charming place. We invite you to get to know the Bodgega Cerro Chapeu wines and their terroir.
The Cerro Chapeu region, in the Rivera department, currently with vineyards over 40 years of age, was selected during the years 1973-1975 in collaboration with the University of California Davies.
Located more than 340 meters high above sea level, surrounded by the characteristic flat hills of this region. of Sandy, reddish and deep soils, with low fertility and very good drainage to avoid excess moisture in the plant.
70% of its vineyards are dedicated to Tannat. Other varieties include Cabernet Sauvignon, Arinarnoa, Sauvignon blanc, Pinot Noir and Chardonnay.
In 1997 the winery was built, a pioneer in South America to be built within a hill to optimize resources and use gravity in the vinification of minimal intervention.
On the other side of the dividing line, in Santana do Livramento, Brazil, with an area of 60 hectares, 8 vines and a recently completed "Garage" winery, Cerro Chapeu Winery prepares for a bi-national project focused on wine tourism.
WEBSITE: https://www.cerrochapeu.com
ADDITIONAL PRODUCTS:
Cerro Chapeu Amat Tannat
Cerro Chapeu Chardonnay Reserva
Cerro Chapeu Nebbiolo Vilasar
Cerro Chapeu Petit Manseng
Cerro Chapeu Pinot Noir
Cerro Chapeu Sust Sparkling
Cerro Chapeu Sust Red Sparkling
Cerro Chapeu Tannat Reserva
Cerro Chapeu Ysern Tannat
Back to Wines: Uruguay