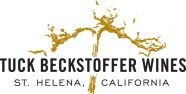 Tuck Beckstoffer Wines
---
ORIGIN: US: California
Tuck Beckstoffer and his family moved to the Napa Valley in 1975 to begin their involvement in the California Grape Growing business. His love of the farming and wine making process began almost immediately as a young boy. As a teenager, Tuck worked in the vineyards of Napa and Mendocino Counties, working with field crews and operating equipment in Beckstoffer-owned and managed vineyards. During college, he spent his summers working in the soon-to-be famous wineries of the Napa Valley alongside some of the most influential winemakers in California, learning winemaking techniques and sensory evaluation. After University, Tuck returned to Napa to work for Beckstoffer Vineyards.
In 1997 he began producing a miniscule amount of Cabernet under the Tuck Beckstoffer label that quickly became one of the most criticall-acclaimed wines to ever come out of the Napa Valley. From there Tuck went on to create Tuck Beckstoffer Wines.
From the easy-drinking Hogwash Rosé to the eponymous TB, these labels represent some of the most exciting, value-driven California wines on offer. Tuck's personal knowledge and experience in the vineyard and cellar allow for opportunities to produce and deliver wines that meet (or exceed) his commitment to producing an exquisite product inside and outside the bottle.
WEBSITE: http://www.tbwines.com