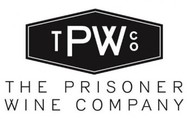 Prisoner
---
ORIGIN: US: California
TYPE/VARIETAL: Zinfandel Blend
PRODUCT: The Prisoner
The Prisoner truly is... "one of a kind." When Dave Phinney (founder) launched the wine in 2003, there really was no other wine like it. Inspired and created by the drinkable "mixed blacks" first made by the Italian immigrants who originally settled in the Napa Valley, it was innovative and unique. In the late '90s a handful of Napa producers took an interest in making this style of wine. The blend soon began to incorporate not only Zinfandel, but also Cabernet Sauvignon, Syrah, Petite Sirah, Charbono, and Grenache.
The wine is a blend of Zinfandel, Cabernet Sauvignon, Syrah, Petite Syrah and Grenache. The wine features enticing aromas of bing cherry, espresso, and roasted fig. Persistent flavors of ripe raspberry, pomegranate, and wild berry linger harmoniously for a smooth and luscious finish.
In order to create the complex foundation of The Prisoner, they work with a vibrant community of distinguished growers across the Napa Valley. It is through the careful cultivation of these relationships that they are able to consistently deliver this special wine.
To make The Prisoner, they acquire grapes from more than 80 vineyards throughout Napa Valley's premier wine-growing region. Jen Beloz, winemaker, spends much of her time collaborating with their family of growers, visiting each of their vineyard sites and carefully assessing the style and quality of each lot to make the best possible wine for that vintage.
WEBSITE: http://www.theprisonerwinecompany.com/the-prisoner/
ADDITIONAL PRODUCTS:
Saldo (Zinfandel blend)
Blindfold (Chardonnay-Rhone blend)
Cuttings (Cabernet Sauvignon blend)
Thorn (Merlot blend)
The Snitch (Chardonnay blend)
Dérangé (Red Blend)
Eternally Silenced (Pinot Noir)
Unshackled (Red Blend, Cabernet Sauvignon and Rosé)
Back to Wines: US: California