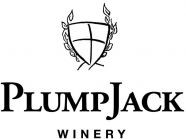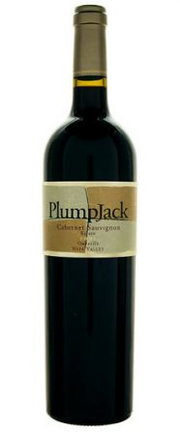 PlumpJack
---
ORIGIN: US: California
TYPE/VARIETAL: Cabernet Sauvignon
PRODUCT: PlumpJack Estate Cabernet Sauvignon
The PlumpJack Winery's Estate Vineyard, founded in 1881, is nestled in the nape of the Vaca Mountain range on the eastern side of the Napa Valley. The main winery building, which is still in use, was completed in 1883. Vineyards have covered the Oakville site since the late 1800s.

In the more recent past, the facility where PlumpJack now makes its wine was the original home of Villa Mt. Eden Winery. Begun in 1973 by proprietors James and Anne McWilliams, the vineyard and winery rapidly gained attention for producing dynamic, long-lived wines, with particular emphasis on the estate and reserve Cabernet Sauvignons. Continuing in that tradition by producing the finest Cabernet Sauvignon is PlumpJack Winery's ultimate goal.

The keystone of this property's consistently hallmark Cabernet Sauvignon is the vineyard itself. PlumpJack Winery's winemaker credits the Oakville estate vineyard an estimated 85% for creating the historically great Cabernets for which the property has become known.

The Oakville Appellation vineyard for PlumpJack's Estate and Reserve Cabernet Sauvignons is situated 6/10 of a mile from the Silverado Trail on the north side of the Oakville Cross Road. Although generally classified as being in the Bale clay loam soil series, the vineyard has a wide diversity of soils reflective of its special position at the base of the Vaca range, where it transitions to the more level floor of the Valley, making the location a unique marriage of a hillside vineyard and classic valley floor site. The soils are well drained, with some creek bottom gravel, and only moderately fertile for the greater part - perfect for wine grape growing. The site is rated a Region 2.5, which is comparable to the area immediately surrounding Bordeaux (but without as much rain!).

The PlumpJack estate vineyard receives about 30 inches of rain annually and during the growing season the vines receive approximately 210 days of sunlight. The vine rows are oriented north/south, with the newer plantings on 6x8 foot spacing and vertical trellising and the older on 6x12 spacing and trained in a quadrilateral cordon. All are spur-pruned. The majority of the 48-acre vineyard was replanted in 1992 and currently produces about 3.5 tons/acre.
WEBSITE: http://www.plumpjackwinery.com
ADDITIONAL PRODUCTS:
PlumpJack Reserve Cabernet Sauvignon
PlumpJack Reserve Chardonnay
PlumpJack Merlot
PlumpJack Syrah
Back to Wines: US: California