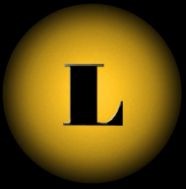 Lewis Cellars
---
ORIGIN: US: California
TYPE/VARIETAL: Cabernet Sauvignon
PRODUCT: Lewis Sonoma County Chardonnay
In 1992 Debbie and Randy Lewis established a small family winery in Napa Valley and were later joined by their son Dennis in 1999. Total production is approximately 9,000 cases annually of Cabernet Sauvignon, Merlot, Syrah, Chardonnay and Sauvignon Blanc.
They are literally hands-on in every aspect of vineyard management, winemaking, sales and distribution, and they thrive on this challenge and the relationships they cultivate in the process. It is their continuing goal to create world-class wines.
They source the finest fruit from Calistoga, St. Helena, Rutherford and Oak Knoll for their red varietals. Their Chardonnay comes from Oak Knoll, Carneros, and Russian River Valley.
Each site was selected for a specific varietal character, with many of the vineyards being planted exclusively for Lewis Cellars. They've chosen low vigor rootstocks and a selection of clones to give them balanced vines and modest yields, producing maximum flavors.
They're in the vineyards year round, walking the rows during every developmental stage: from pruning to bud break, bloom to set, and veraison to harvest. They learn more every year about each unique vineyard and strive to make better wine as a result. There's also a certain satisfaction in driving a really dirty jeep!
WEBSITE: http://www.lewiscellars.com
ADDITIONAL PRODUCTS:
Lewis Cellars Cuvee L (Cabernet Sauvignon)
Lewis Cellars Mason's Cabernet Sauvignon
Lewis Cellars Reserve Cabernet Sauvignon
Lewis Cellars Alec's Blend (Syrah)
Lewis Cellars Napa Valley Syrah
Lewis Cellars Napa Valley Cabernet
Lewis Cellars Napa Valley Chardonnay
Back to Wines: US: California