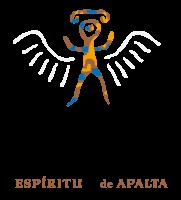 Neyen
---
ORIGIN: Chile
TYPE/VARIETAL: Carmenere & Cabernet Sauvignon
PRODUCT: Neyen Espiritu de Apalta
Raul Rojas founded Neyen estate in Apalta in 2002, and partnered with Agustin Huneeus, proprietor of the Veramonte estate in Casablanca Valley, Chile in 2011. The partnership has brought together two great families of wine and reinforces the Huneeus' family commitment to and vision for the potential of Chilean wine. Neyen is one of the iconic vineyards of the Apalta Valley.
The combination of some of the oldest vines in the world, the focus on Chile's unique grape Carmenere, state-of-the-art winemaking, along with the Huneeus family's experience with high-end estate wines and blends such as Quintessa of Napa Valley, creates a strong and compelling proposition for the Veramonte and Neyen portfolio.
They seek to bring out the full potential of the ancient vines at Neyen. The history, intensity and complexity of their fruit are woven into an elegant, balanced and textural blend of their winery's emblematic varieties: Carmenere and Cabernet Sauvignon.
Carmenere, the principal component of the blend, is complemented by the potency of Cabernet Sauvignon; together they allow Neyen to capture the "Spirit of Apalta" in every bottle they make and to offer the finest wine possible.
WEBSITE: http://www.neyenwine.com/Home