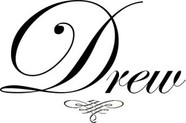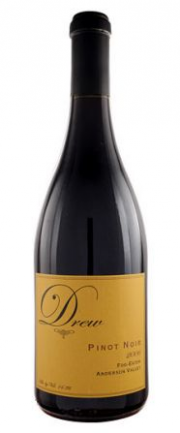 Drew Family
---
ORIGIN: US: California
TYPE/VARIETAL: Pinot Noir
PRODUCT: Drew Pinot Noir Valenti Vineyard
Winemaker Jason Drew of Drew Family Cellars continues his quest toward the ultimate expression of far coastal Pinot Noir & Syrah in California's northern coastal ranges. He and wife Molly started Drew Family Cellars in 2000 with this pursuit in mind. Jason brings 20+ years of vineyard farming and winemaking experience to their endeavor. Their winery sits atop a ridge overlooking Anderson Valley to the east and the Pacific Ocean 3 miles to the west in the Mendocino Ridge AVA.
They have recently planted 7½ acres to a mixture of Dijon and California heritage field selections of Pinot Noir on their coastal estate property, where the coastal winds and fog prevail keeping the growing season temps very cool. Jason and Molly see their approach to winemaking as a return to a tradition of wines made by hand and in small lots using traditional methods including: hand punch downs, native fermentations, gravity racking and minimal intervention. With their living quarters upstairs from their winery, this approach becomes a natural extension of their daily family life. They have two sons aged 10 and 13, the oldest of which can sometimes be found entertaining customers while playing the old upright piano next to the tasting counter in their tasting room in the Anderson Valley.
Drew Family Cellars was named a Top 100 Winery of the Year by Wine & Spirits Magazine in 2010!
WEBSITE: http://www.drewwines.com
ADDITIONAL PRODUCTS:
Drew Pinot Noir Estate
Drew Pinot Noir Fog-Eater
Drew Pinot Noir Gatekeeper
Drew Pinot Noir McDougall Ranch
Drew Pinot Noir Perli Vineyard
Drew Pinot Noir Weir Vineyard
Drew Pinot Noir Morning Dew
Drew Pinot Noir Mid-Elevation
Drew Ornbaun Red Blend
Drew Syrah Valenti Vineyard
Drew Syrah Perli Vineyard

Cider:
Sur La Mer Cider
Back to Wines: US: California