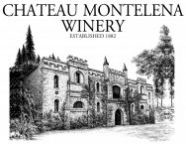 Chateau Montelena
---
ORIGIN: US: California
TYPE/VARIETAL: Cabernet Sauvignon
PRODUCT: Chateau Montelena Estate Cabernet Sauvignon
In 1976 Chateau Montelena put California at the forefront of the wine world. That year a who's-who of the French wine and food establishment gathered for a grand tasting at the Inter-Continental Hotel in Paris. Four white Burgundies were tasted against six California Chardonnays. When the scores were tallied, the French judges were convinced that the top-ranking white wine was one of their own. In fact, it was Chateau Montelena's 1973 Chardonnay, rated above all other wines. This seminal event has been memorialized recently in the book "The Judgment of Paris" by George Taber, as well as in the 2008 feature film "Bottle Shock."

Today, Chateau Montelena continues to be the quality benchmark in Napa Valley, consistently producing some of the finest wines in California. Jim Barrett and his son, Master Winemaker Bo Barrett, continue to run the estate with the help of Winemaker Cameron Parry and Vineyard Manager Dave Vella.
Chateau Montelena Estate Cabernet Sauvignon is grown in one of the world's most remarkable winegrowing properties. The site's diversity of soils and slopes translates directly into the layers of complex flavors in this flagship wine. The diversified soil profile results in aromatic, rich and full-bodied Cabernet Sauvignon, characterized by the unique earthy-berry flavor that is the Montelena Estate.
WEBSITE: http://www.montelena.com/
ADDITIONAL PRODUCTS:
Chateau Montelena Napa Valley Cabernet Sauvignon
Chateau Montelena Napa Valley Chardonnay
Chateau Montelena Estate Zinfandel
Chateau Montelena Potter Valley Riesling
Back to Wines: US: California