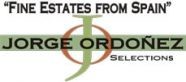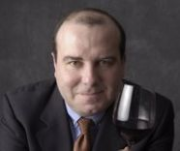 Jorge Ordóñez Selections
---
ORIGIN: Spain
Who is Jorge Ordoñez? He is the human dynamo who imports Spain's biggest, deepest wine portfolio to America. He provides a balanced spectrum of what he believes to be the best of Spanish wine available in America across all price ranges. He draws from an astonishing portfolio - 130 wines from 40 wineries.
More than a decade after the death of Franco in 1975, Spanish wine, once proud, had fallen to a regrettable state. However, the country's vineyards were like secret gardens, overflowing with old vines that could make superb wines, if only someone would care for them, separate the good from the bad, and not mix the grapes with indifferent ones to make mediocre wine.
Who would awaken the sleeping giant? Jorge Ordonez. Through the force of his personality and his practically limitless energy, Ordonez, just 45, has changed the Spanish wine world, and especially the American view of Spanish wines. He's an importer and merchant, dedicated to bringing the best of Spanish wine to America.
For Jorge it has been an uphill struggle from 1987 obscurity to the position he is in today. "When nobody cared about Spanish wines," he claims proudly, "I was there." The world's most influential wine critic Robert Parker has twice named Señor Ordoñez Wine Personality of the Year, and called him one of the most influential wine personalities of the past twenty years.
WEBSITE: https://www.facebook.com/#!/jorgeordonezselections?fref=ts
ADDITIONAL PRODUCTS:
Alvear
Avante Tineta
Breca
Botani
Caves Llopart
Dominio De Eguren
Garnacha De Fuego
J. Ordonez & Co.
La Cana
Muga
Nekeas
Nisia
Ramirez De La Piscina
Rio Madre
Senorio De San Vincente
Sierra Cantabria
Teso De Monja
Txakoli Txomin
Zerran
Back to Wines: Spain