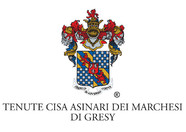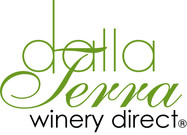 Marchesi Di Gresy
---
ORIGIN: Italy
TYPE/VARIETAL: Sauvignon Blanc
PRODUCT: Marchesi di Gresy Sauvignon Bianco Langhe
In the 1960's, Alberto di Grésy spent much of his time supervising the agricultural operations of the family estates where he concluded early on that he didn't want to limit himself to selling the grapes from his vineyards to the finest wine producers in the area as was the tradition in the Langhe. In 1973 Alberto di Grésy began vinifying his own wine: the objective to produce wine with the best available technology while respecting tradition, and to transfer as much as possible of the character and personality of the terrain, vineyard site and varietal into the bottle.
The Tenute Cisa Asinara dei Marchesi di Grésy, made up of three estates situated in the Langhe and in the Monferrato zones, is recognized for producing many of the greatest wines in the Piedmont region. The MARTINENGA estate in the Langhe near Alba grows primarily Nebbiolo grapes for the production of Barbaresco d.o.c.g. as well as Barbera and Cabernet Sauvignon. Also, at Martinenga, are newer vineyards of Sauvignon Blanc and Chardonnay. Nearby in the Commune of Treiso d'Alba is the MONTE ARIBALDO estate where Dolcetto d'Alba is grown along with Chardonnay. In Monferrato, in the Commune of Cassine, the LA SERRA estate produces exclusively Moscato dAsti d.o.c.g.
Famous in ancient Roman times when the estate was known as "Villa Martis", today Martinenga's 11 hectares (29.5 acres) of Nebbiolo vineyards are considered to be one of the greatest single vineyards dedicated to the production of Barbaresco d.o.c.g. With ideal southern exposure and the particular composition of the soil (blue marl) produces fruit that is transformed into a Barbaresco of extraordinary class and finesse. The winery, recently expanded, provides the means to produce products of the highest quality, with respect to the oenological tradition from grapes grown in the various estates which di Grésy owns.
WEBSITE: http://www.marchesidigresy.com/old/index.html
ADDITIONAL PRODUCTS:
Marchesi di Gresy Barbaresco Camp Gros
Marchesi di Gresy Barbaresco Martinenga
Marchesi di Gresy Moscato d'Asti La Serra
Marchesi di Gresy Nebbiolo Martinenga
Marchesi di Gresy Barbaresco Gaiun
Marchesi di Gresy Barbera
Back to Wines: Italy