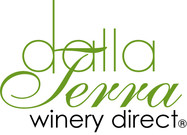 La Valentina
---
ORIGIN: Italy
TYPE/VARIETAL: Montepulciano
PRODUCT: La Valentina Montepulciano d'Abruzzo
Fattoria La Valentina was founded in 1990 in Spoltore, a village nestled amongst Pescara hills on the central coast of the Adriatic. Following initial research in the Santa Teresa vineyard, the winery's objective and passion became the quest for quality and the desire to promote the Abruzzese DOCs. Two major developments toward this goal occurred in 1998: the Binomio project was established with Stefano Inama and Luca D'Attoma took over the technical management of the cellars and vineyards.
The unique features of the region's microclimate, combined with vines well-suited to the land, give the wines their distinctive qualities. The nearby forests, mountains and the Adriatic sea are all determining factors in expressing the vine's originality, as represented in the "Linea Terroir" wines: Binomio, made exclusively from the grapes of a four-hectare vineyard in San Valentino in Abruzzo Criteriore; Bellovedere; and Spelt, from grapes from the Spoltore vineyards.
With time, there is a better understanding of the land to obtain healthier, more authentic wines with the use of farming methods that limit the use of chemicals and with minimal intervention in the land's natural processes. La Valentina seeks to respect the fruit of the land both on the vine and in the bottle, and to practice winemaking that allows for the fullest expression of the region's special qualities.
WEBSITE: http://www.lavalentina.it/
ADDITIONAL PRODUCTS:
La Valentina Spelt
La Valentina Cerasuolo d'Abruzzo
La Valentina Binomio
La Valentina Pecorino
Back to Wines: Italy