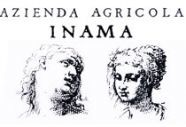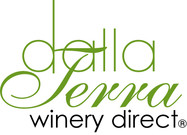 Inama
---
ORIGIN: Italy
TYPE/VARIETAL: Soave
PRODUCT: Inama Soave Classico
With vineyard holdings almost exclusively on the Monte Foscarino, in the heart of the Soave Classico district, there was little choice but to specialize in the production of quality wines. Giuseppe Inama, who gradually acquired a total of thirty hectares in the most enviable sites, founded the estate in the 1960s. Stefano, Giuseppe's son, assumed control of winemaking in 1992.
The estate produces three different varietals: Garganega (the original grape of the Soave district), Chardonnay and Sauvignon Blanc. In the last decade much research has been conducted into clonal selection and canopy management in order to maximize concentration whilst retaining both varietal typicity and a reflection of our unique terroir. The volcanic soil found in the Classico area imparts a floral aroma with a firm mineral character on the palate. Although the winery is very modern, intervention during winemaking is kept to a minimum; after a short maceration and gentle pressing the must is left settle before a temperature-controlled fermentation and a spontaneous malo-lactic fermentation. In order to preserve both the aromatic intensity and natural balance of the grapes, our wines are bottled with a minimum of fining and filtration.
In the 1990s Stefano decided to expand production to include red wines and, after much research, settled on the Colli Berici, a system of terra rossa hills some 15 kilometres (10 miles) east of Soave in the neighboring province of Vicenza. At first glance the two zones appear to have little in common but they share one fundamental element: the possibility to produce wines reflecting a unique terroir.
The mineral-rich terra rossa was colonized with Carmenère in the middle of the 19th century by emigrants returning from Aquitaine. Bordeaux was in its heyday and cuttings of Carmenère, a popular grape, were brought back to the Colli Berici. Today Carmenère is already considered a local variety in the hot, dry climate of the Colli Berici. And, along with Cabernet, Merlot and the indigenous Raboso Veronese, Inama has embarked on realizing the potential of this special place with several red wines from two new properties.
WEBSITE: http://www.inamaaziendaagricola.it/
ADDITIONAL PRODUCTS:
Inama Foscarino
Inama Du Lot
Inama Bradisismo
Inama Carmenere
Back to Wines: Italy