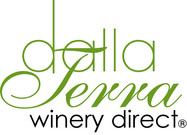 Cleto Chiarli
---
ORIGIN: Italy
PRODUCT: Chiarli Lambrusco Vecchia Modena
Anselmo and Mauro Chiarli are comfortable anywhere, and are always simply themselves. Their wines are the same, comfortable in any context. Never banal, they make their mark with no fuss. The Chiarli family story has deep roots. In 2010, they celebrated their winery's founding 150 years ago. Their heritage revolves around Modena. "We have a mother from Bolgona," Anselmo jokes (i.e. a foreigner), but their connection to Modena is visceral. It comes out in their conversation in little ways. "Enzo Ferrari's whole name was Enzo Anselmo Ferrari because our grandfather Anselmo was his godfather. Ferrari drank our wine his whole life," they recount. (The famous carmaker was born in Modena.) The two brothers, though they may be city people on the surface, never really left their land.
For the last few years Chiarli has had in place, in addition to its commercial product, a quality-focused project that showcases the grapes grown on the firm's own property. The results are extraordinary, and more impressive every year.
Chiarli's Lambrusco Vecchia Modena was a Tre Bicchieri Award Winner in a 2010 edition of Gambero Rosso.
WEBSITE: http://www.chiarli.com
ADDITIONAL PRODUCTS:
Chiarli Blanc de Blanc
Chiarli Lambrusco Amabile
Chiarli Lambrusco Cialdini
Chiarli Lambrusco Fondatore
Chiarli Lambrusco Prunonero Extra Dry
Chiarli Lambrusco Pignoletto Dell'Emilia
Chiarli Lambrusco Rose Spumante
Back to Wines: Italy