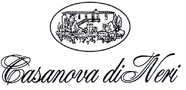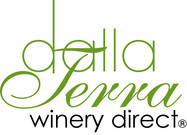 Casanova di Neri
---
ORIGIN: Italy
TYPE/VARIETAL: 100% Sangiovese
PRODUCT: Casanova di Neri Brunello Tenuta Nuova
Casanova di Neri was established in 1971 when Giovanni Neri acquired a large estate within Montalcino. Over the years the continuing goal has been the search for land believed to be optimal for growing high quality grapes. There are now 48 hectares of vineyards (120 acres) divided amongst four distinct sites. Improved quality in the vineyards has led to more attention in the winery from vinification to the careful selection of casks for ageing but always with the maximum respect for tradition. Today the property is operated and wines made by Giacomo Neri.
"Our greatest pride is our vineyards: their high quality and their history."
- Giacomo Neri
Vineyards:
The "Fiesole" vineyard sits opposite the farmhouse from the offices and winery and is the farm's oldest vineyard due north-east of Montalcino. Nearby we find the "Poderuccio" vineyard at 350 metres above sea level. Both vineyards are used to produce Brunello di Montalcino. In 1986 "Cerretalto" was acquired. A natural amphitheatre near the Asso river at a height between 250 and 300 metres, its position to the east of Montalcino and unique "terroir" justify its own bottling. On the opposite side of Montalcino to the south-east, near Castelnuovo dell'Abate we find the "Pietradonice" vineyard. Lastly, is the "Cetine" vineyard-25 hectares face south south-east on a magical hillside near Sant'Angelo in Colle. Thanks to its fine landscape and uncontaminated nature the thyme and other plants typical of the Mediterranean scrub and the extreme drop in temperature at night contribute to fruit of incredible quality.
WEBSITE: http://www.casanovadineri.it/en/index.asp
ADDITIONAL PRODUCTS:
Casanova di Neri Rosso di Casanova
Casanova di Neri Brunello White Label
Casanova di Neri Brunello Cerretalto
Casanova di Neri Pietradonice
Back to Wines: Italy