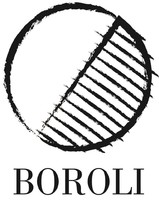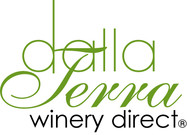 Boroli
---
ORIGIN: Italy
TYPE/VARIETAL: Barolo
PRODUCT: Boroli Barolo
This new, small production firm is comprised of two estates: one in a small village just outside of Alba with its own winery, the other in the heart of Barolo in Castiglione Falletto with a newly completed, beautifully designed winery by one of the family members. In addition to the estate vineyards above, the Boroli family recently acquired a small parcel of the prestigious Cerequio cru of Barolo. The estate's director is the oenologist Enzo Alluvione, assisted by his son Daniele for the vineyards. The estate's consultant is the noted oenologist Beppe Caviola who was chosen a Gambero Rosso's "Winemaker of the Year" in 2002. Achille Boroli handles all of the day to day operations.
ALBA VINEYARDS:
The farmhouse, known as "Cascina Bompe", stands on top of the hill called 'Madonna di Como', 5 kms. from Alba, at 422 meters above sea level. The earliest historical record containing the name Como in reference to the hill is the Synodal Constitution of 1325 in which is cited the 'Ecclesia Sancte Marie de Comodis'. This hill, according to the tradition that has grown from these historical fragments, has been cultivated for centuries and has had a special vocation for wine-growing since time immemorial. The area of the estate is about 17 hectares of which 15.2 are vineyards. Grapes cultivated are Dolcetto, Barbera, Nebbiolo, Merlot, Cabernet and Moscato. The farm has been totally restored recreating the original characteristics of the building and is graced with the elegant Locanda del Pilone for lodging and Michelin starred dining.
BAROLO VINEYARDS:
The estate, known as "La Brunella" is situated in the Comune of Castiglione Falletto, the heart of Barolo, in a hilly position at an altitude of 318 meters and with an excellent panorama. On a clear day the Alps are visible in the distance, from Monviso to Cervino to Mount Rosa in a continuous series of ever more distant horizons. Lowering the gaze, one is surrounded by the most famous historical crus of Barolo. The Villero cru is clearly one of these and is highlighted on maps as one of the "great vineyards of Langhe", with a long and important tradition. The total area of the estate is 9 hectares, 5 of which are vineyards planted with Nebbiolo by Barolo. Of these, half belong to Villero. Here one can also experience the new beautiful but understated winery designed by Guido Boroli.
WEBSITE: http://www.boroli.com/index.php
ADDITIONAL PRODUCTS:
Boroli Langhe Rosso Anna
Boroli Barolo Villera Riserva
Boroli Barolo Cerequio
Boroli Barbera D'Alba Quattro Fratelli
Boroli Chinato
Back to Wines: Italy