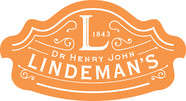 Lindeman's
---
ORIGIN: Australia
TYPE/VARIETAL: Chardonnay
PRODUCT: Lindeman's Bin 65 Chardonnay
Lindeman's wines promise more than the partnering of quality grapes and craftmanship. Every wine also contains the spirit and passion of their founder, Henry J. Lindeman.
Lindeman's Bin 65 Chardonnay is internationally recognized as one of the best value-for-money wines available throughout the world. Renowned for consistency and quality, this is achieved by sourcing the best parcels of fruit available each vintage, from a wide array of premium growing areas throughout the southern states of Australia.
The generous flavors and contemporary, easy drinking style of Lindeman's Bin 65 Chardonnay combines easily with food, family and friends.
WEBSITE: http://www.lindemans.com
ADDITIONAL PRODUCTS:
Lindeman's Bin 40 Merlot
Lindeman's Bin 45 Cabernet Sauvignon
Lindeman's Bin 50 Shiraz
Lindeman's Bin 55 Shiraz/Cabernet
Lindeman's Bin 85 Pinot Grigio
Lindeman's Bin 99 Pinot Noir

Sparkling Wines:
Lindeman's Bin 25 Sparkling Brut Cuvee
Lindeman's Bin 30 Sparkling Rose
Back to Wines: Australia