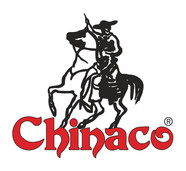 Chinaco
---
ORIGIN: Mexico
TYPE/VARIETAL: Tequila
PRODUCT: Chinaco Blanco
Chinaco Blanco is distinguished by its fresh 100% agave taste. Blanco is bottled within five days after distillation for a remarkably fresh, clean taste that's perfect for sipping, making premium margaritas or adding to mixed drinks.
Pristinely clear, Chinaco Blanco has a lovely bouquet of pear, quince, dill and lime, tinged with aloe. It's very clean, smooth, fresh and bright on the palate, with exceptional depth and balance, followed by a smooth, long, lingering finish.
Tequila is a Denomination of Origin spirit, produced legally in only five Mexican states: Jalisco, Nayarit, Guanajuato, Michoacan and Tamaulipas. To be classified as tequila, the product must be made from at least 51% blue agave. Premium tequilas, like Chinaco, are made with 100% blue agave and bottled only in Mexico.
WEBSITE: http://www.chinacotequila.com