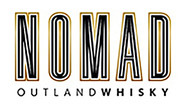 Nomad Outland
---
ORIGIN: Spain
TYPE/VARIETAL: Whisky
PRODUCT: Nomand Outland Whisky
NOMAD is a whisky born and aged in Scotland –and eventually refined in Jerez. Its unique double aging process makes it a true rarity. NOMAD OUTLAND WHISKY is one of the most special González Byass distillates: an innovative whisky representing a complete renewal in the sector. NOMAD breaks the rules of whisky and marks a turnabout in the traditional production process.
NOMAD is a premium blended whisky made from 30 different malt and grain whiskies from Speyside, in the Scottish Highlands. These whiskies age for between 5 and 8 years and spend the last 3 blending together in butts previously soaked in oloroso. The blend then travels to Jerez, where it refines for a minimum of 12 months in casks freshly seasoned with Pedro Ximénez, in the Nomad cellar of the González Byass wineries.
This way, every drop of NOMAD reflects the character and purity of the Scottish Highlands, as well as the soul of the warm, humid plains of Jerez.
The people behind the making of NOMAD are Luis Miguel Trillo –González Byass' Master Distiller– together with Antonio Flores –the winemaker of the house– and Master Blender Richard Paterson. All three agree that this has been one of the most interesting and challenging projects in their careers. To obtain the best fining in Jerez, they carried out several tests by aging whisky in barrels that had previously contained fino, oloroso and Pedro Ximénez. They finally chose the casks soaked in Pedro Ximénez for their excellent performance. The sweetness of wood, along with the character of the Pedro Ximénez grape variety, make NOMAD a true rarity.
At first sight, it is amber-coloured with very bright reflections; it has a very personal aroma, with notes of malt and nuances of wood and sherry. The palate is soft and elegant: the flavour of raisins and honey stands out, as well as an unmistakable bouquet acquired through its fining process in barrels previously soaked in Pedro Ximénez. Finally, it has a long, pleasant finish, with hints of vanilla and raisined nuts. In short: a very elegant whisky with a deep aftertaste.
WEBSITE: https://www.gonzalezbyass.com/en/nomad-outland-whisky-2/