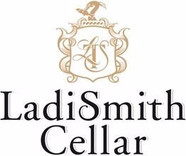 Ladismith
---
ORIGIN: South Africa
TYPE/VARIETAL: Brandy
PRODUCT: Ladismith Brandy
The LadiSmith 8-Year-Old Pot Still Brandy pays homage to Lady Juana, the Spanish-born spouse of Sir Harry Smith, one-time governor general of the Cape Province. The town of Ladismith was named after this formidable woman in 1852.
"By naming the LadiSmith Pot still Brandy after her, we continue the tradition of commemorative brandies in honor of icons who've played leading roles historically in our region," says Riaan Marais, CEO of Southern Cape Vineyards which oversees Ladismith Cellar and nearby sister winery Barrydale Cellar. "The Little Karoo's economic development is rooted in the contributions of families such as the Smiths and the Overberg business entrepreneur Joseph Barry, after whom the neighboring town of Barrydale and, subsequently, the internationally award-winning Joseph Barry brandy were named."
The brandy's strong link with the Smith family and the region has been further underlined with the emblem of a Black-headed Heron and a thorn tree branch on the elegant label. Marais explains that the Black-headed Heron found in the Little Karoo, was a key element of the Smith family crest, while the thorn tree branch reflects the region's distinctive landscape.
"We're sure the feisty Lady Juana would have been thrilled that this eight-year-old barrel-matured brandy would resonate with female consumers and would make them feel welcome in the world of brandy traditionally regarded as the domain of men."
She would undoubtedly also have approved of the delicacy of the 100 per cent pot still brandy's woody and nutty aromas, the notes of jasmine, nuts and vanilla on the palate and the lingering aftertaste; so too the fragrant cinnamon and sun-dried apple that softly caresses the tongue.
This golden elixir with its distinctive Little Karoo character is made from Colombard grapes, a variety that flourishes in the region.
Marais explains it is especially the Ladismith district's night temperatures that help produce quality Colombard. "The drastic drop in temperature at night ensures a longer ripening period for the fruit which results in more concentrated fruit flavors. They are picked almost ripe from selected "true" vineyard blocks to ensure the desired balance between high fruit acid and low sugar for high-quality brandy base wine."
WEBSITE: http://www.blackhawkimports.com/ladismith/