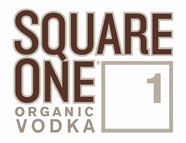 Square One
---
ORIGIN: US: California
TYPE/VARIETAL: Vodka
PRODUCT: Square One Organic Vodka
It all began at Square One...with the purest ingredients they could find. Very few vodkas are hand-crafted as meticulously as theirs is: created in one place, to the exacting standards of their Master Distiller.
They craft their distinctive, limited-production single grain vodka using certified organic American rye. Their water, drawn from deep aquifers, imparts unparalleled smoothness, reflecting its origin in the pristine Teton Range of Wyoming.
Their unique organic fermentation technique combines with a classic four-column distillation and filtration method to create Square One: an incredibly silky, high-quality vodka with a natural richness on the palate.
At Square One, they are joining the many mixologists that are working to raise the bar (so to speak) in the cocktail arena.
WEBSITE: http://www.squareoneorganicspirits.com
ADDITIONAL PRODUCTS:
Square One Organic Basil Vodka
Square One Organic Bergamot Vodka (NEW!)
Square One Organic Botanical Vodka
Square One Organic Cucumber Vodka

Back to Spirits: Vodka