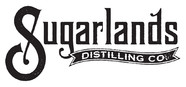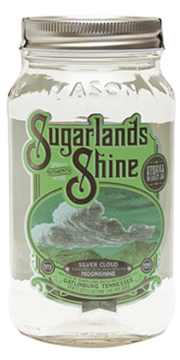 Sugarlands
---
ORIGIN: US: Tennessee
TYPE/VARIETAL: Moonshine
PRODUCT: Sugarlands Silver Cloud Moonshine
Sugarlands Distilling Co. produces craft quality moonshine and whiskey. The distillery in downtown Gatlinburg, Tennessee, is a popular attraction where guests are invited to taste free samples of authentic Sugarlands Shine, take behind-the-scenes tours of the production, and purchase a variety of moonshine flavors, mountain merchandise, and apparel.
The distillery also offers live music, Appalachian storytelling, and outdoor adventure tours in the Sugarlands, an area of the Great Smoky Mountains National Park historically referred to as "moonshiners' paradise." The company is East Tennessee-owned, with a focus on bettering the local community through a variety of events and charitable giving.
Sugarlands Distilling Co. opened its downtown Gatlinburg distillery in March 2014 to perform the age-old craft of distilling fine Sugarlands Shine. Its authentic spirits, barn-house location, and first-class entertainment offer visitors the complete Tennessee moonshine experience. Sugarlands Distilling Co. is a proud, locally owned, community–minded, "give-back" brand.
Sugarlands Distilling Co. takes immense pride in the craft of making spirits. Their team is led by head distiller Greg Eidam whose career as an engineer and hobby as a home brewer led to his passion for making great shine and collaborating with local moonshiners. At Sugarlands they have experienced assistant distillers who facilitate production, packaging, and shipping. They also have special guest distillers that serve as mentors and in some cases make small batches of their recipes. Their distillers learn from history, heritage, and stories that have been passed down from the generations before, helping to ensure the preservation of this legendary trade.
WEBSITE: http://www.sugarlandsdistilling.com/
ADDITIONAL PRODUCTS:
Sugarlands Old Fashioned Lemonade
Sugarlands Southern Sweet Tea
Sugarlands Jim Tom Unaged Rye
Sugarlands Mark Rogers Peach
Sugarlands Tickle Cinnamon
Sugarlands Appalachian Apple Pie
Sugarlands Butterscotch Gold
Sugarlands Blockaders Blackberry
Sugarlands Root Beer Moonshine
Sugarlands Mark & Diggers Rye Apple Moonshine
Sugarlands Cole Swindell's Peppermint Moonshine
Back to Spirits: Moonshine