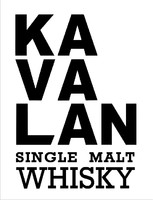 Kavalan
---
ORIGIN: Taiwan
TYPE/VARIETAL: Whisky
PRODUCT: Kavalan Concertmaster Single Malt Whisky
By utilizing Taiwan's unique natural resources and remarkable technological skills, aiming for the first whisky distillery in Taiwan, the Kavalan distillery of King Car Group was founded.
The same effort goes into every drop of spirit and every seasoned cask they choose. Coupled with the mastery of the blender, they ensure the silky smoothness and distinctive flavors of Kavalan whisky. The first bottle of Kavalan was released in December 2008 and now it is the best-selling expression. The recipe of classic Kavalan is complex and contains different types of casks -- fresh bourbon, fresh sherry, and refill casks rendering the spirit with a multilayer of fruity and floral notes.
Kavalan, the earliest tribe that inhabited Yilan, represents sincerity, honesty, and the spirit of step-by-step cultivation. Kavalan distillery continues the tradition of passionate commitment to creating premium whisky.
WEBSITE: http://www.kavalanwhisky.com
ADDITIONAL PRODUCTS:
Kavalan King Car Conductor Single Malt Whisky
Kavalan Classic Single Malt Whisky
Kavalan Solist Fino Sherry Cask Strength Single Malt Whisky
Kavalan Ex- Bourbon Oak Single Malt Whisky
Kavalan Solist Amontillado Sherry Single Cask Strength Whisky
Kavalan Solist Moscatel Sherry Single Cask Strength Whisky
Back to Spirits: Whiskey