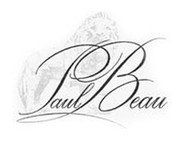 Paul Beau
---
ORIGIN: France
TYPE/VARIETAL: Cognac
PRODUCT: Paul Beau VS Cognac
The Beau family business was created at the end of the nineteenth century by Paul's father, Samuel Beau. He passed away just before the first world war of 1914, when his son took over the family business. Paul, with the help of his wife Denise, who came from an old winegrower family, expanded the vineyard, modernized, innovated, and focused on the aging process and on maturing their eau-de-vie. Their revival of bottling cognac took place in 1977 with the creation of the trademark 'Paul Beau," for the purpose of directly marketing the cognacs grown and blended by the family.
First nose: woody notes, then soaked grape and vanilla
Evolution: mouthwatering flavors, warm fruits, flowery notes after swirling, pear and caramel
Mouth: sharp attack, without aggressiveness
Evolution: supple and bright, well balanced
Ending: fresh, leaving notes of grape and blooming flowers with a hint of wood
To sum it up, this VSOP is supple, balanced, fruit oriented and leaves a fresh feeling in mouth.
WEBSITE: http://www.paul-beau.com