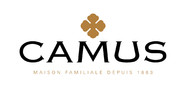 Camus
---
ORIGIN: France
TYPE/VARIETAL: Cognac
PRODUCT: Camus VSOP Elegance
Elegance is...taking a modern approach to traditional values.
CAMUS is a symbol of quality in cognac, a perfect balance between respect for tradition and a passion for innovation for five generations.
The delightful CAMUS VSOP ELEGANCE comes from the finest growing areas, offering an exceptional harmony of floral aromas combined with soft fruity notes and light oak, allowing the spirit's intrinsic qualitites to shine through.
This is a vibrant, contemporary cognac in both style of blend and packaging, innovating with its heavy screw cap, which also serves as a cocktail measure, and dramatic 360 degree labelling.
Discover the Elegance of CAMUS for yourself!
WEBSITE: htp://www.camus.fr