About Us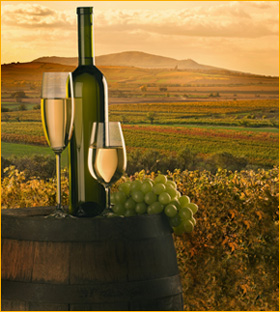 Slocum & Sons is a generations-long fine wine and spirits distributor in Connecticut whose goal is to deliver ever-increasing sales and marketing results for our suppliers; unsurpassed quality, value and selection for our customers; and the strongest commitment to service and professionalism in the marketplace today.
We are proud of the quality staff we employ and of our dedication to constantly growing and improving the fine wine and spirits business. We have made a significant investment in our sales, management, and customer service staff in order to strengthen our business and further the brands we represent.
Since its inception, Slocum & Sons has acted as both importer and distributor of fine wines within the State of Connecticut. Today's experienced and innovative management has recently expanded the import side of the business into other markets throughout the United States through its Slocum Imports division. The highly selective and well diversified wine portfolio represents an array of outstanding producers from around the world. Producers within the Slocum Imports portfolio have received exceptional critical acclaim from the Country's most important wine publications. We are proud of the Company's strong business relationships with our producers and are fortunate to act as the Country's sole importer for many of these Estates.
Wendy Eber
,

President